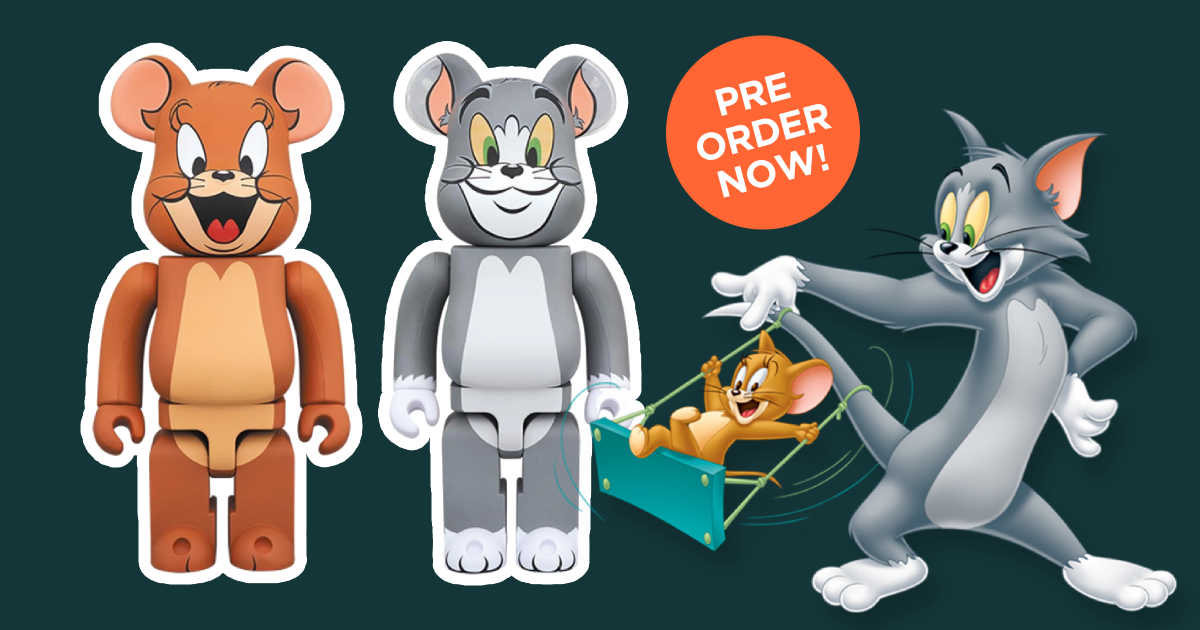 Be@rbrick was first released in 2001 by Medicom Toy in Tokyo, Japan, and is now one of the most collected designer toys in the world.
After the gigantic success of the original edition Bearbrick, Medicom Toy comes with Tom & Jerry again but this time they're cuddly FLOCKED versions. This 1000% BE@RBRICK of Thomas Cat "Tom" from Tom and Jerry. His gray and white fur pattern is spot on and his expression is too, especially his big, pale yellow, and bright green eyes. Of course, his white-tipped tail is on the back also. Display him with Jerry! The toy stands at 7,28 & 70cm tall.
Tom and Jerry have been rivals forever and it's so awesome to see the rival duo celebrate their 20th year anniversary in this 1000% size toy made by Medicom Toy!
Buy now here:
BE@RBRICK JERRY FLOCKY 100% & 400%
https://www.actioncity.com.my/products/berbrick-jerry-%E3%83%95%E3%83%AD%E3%83%83%E3%82%AD%E3%83%BC-ver-100%EF%BC%85-400%EF%BC%85%EF%BC%88tom-and-jerry%EF%BC%89-1
BE@RBRICK TOM FLOCKY 100% & 400%
https://www.actioncity.com.my/products/berbrick-tom-%E3%83%95%E3%83%AD%E3%83%83%E3%82%AD%E3%83%BC-ver-100%EF%BC%85-400%EF%BC%85%EF%BC%88tom-and-jerry%EF%BC%89
#bearbrick #bearbrick400 #bearbrick100 #bearbrick1000 #bearbricks #bearbrickcollection #bearbrickstagram #bearbrickseries #bearbrickcollector #bearbrickforsale #medicombearbrick #bearbrickfans #bearbrickmalaysia #bearbricklover #vinyltoys #medicom